Date Advice
Get expert advice on finding love. Join our exclusive dating database today and connect with your personal matchmaker!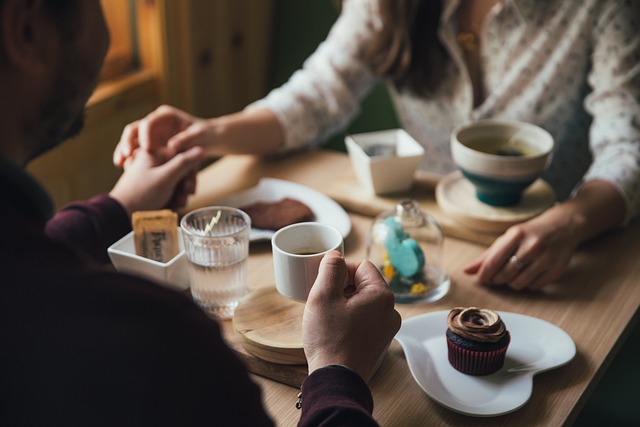 ---
Create an unforgettable first date impression – date advice
Looking for date advice to make your next first date unforgettable? Check out our top tips for creating a lasting memory!
Feel good
When it comes to going on a date, remember to put your best foot forward but also keep in mind that the key ingredient is feeling confident about yourself!
Select the perfect outfit for your date, one that embraces your body and suits the occasion. Add an extra bit of effort to look great!
Own your sexy confidence and leave a lasting impression. Embrace who you are and make them feel comfortable being around you.
Show off your amazing energy, bring excitement, and let them see how much you enjoy being around them.
Body language
During a date, your body language conveys a lot about your confidence, particularly when you're around someone you really like.
Carrying a smile with you can work wonders in creating a delightful atmosphere.
Remember to flirt and use body language to show that you're interested in your date! Lean forward, be playful, and incorporate comfortable small touches.
Create a powerful emotional connection with someone special by maintaining good eye contact.
Good manners
Want to make a great impression on your date? Follow this top advice: keep good manners to show respect and appreciation to your partner.
Showing up on time for your date is an easy, but crucial step in demonstrating your interest and respect for someone. Make that lasting first impression, and show you care about your date as much as your own actions.
Show your kind side and practice courteous behavior to make your date and the people surrounding you feel special.
Make sure to give your date your undivided attention by putting your phone away!
Good conversation
Create good chemistry with your date by engaging in a meaningful conversation, and getting to know each other.
Discovering shared interests that strengthen your bond is possible by asking good, thoughtful, and engaging questions on your date.
Explore and uncover new and exciting aspects of your date by being curious. Don't let curiosity take a backseat during your date.
Get out of your shell, and have fun conversations with your date by sharing stories that excite you. Nothing sparks chemistry better!
If you would like more information and date advice for your personal journey, connect with me.
Get in touch
Drop me a line or two if you want to work together!
lucie@luvidya.com